THE VIRTUAL

STEPS CHALLENGE
Step up for kids
Register online and record your steps by exercising any time, anywhere from May 04 - 31. All proceedings will go to help vulnerable children get back to school after COVID-19.
Tens of thousands of disadvantaged kids in Vietnam are at risk of dropping out of school due to loss of family's income caused by COVID-19. Stopping education does not only make them lose their chance to escape the vicious cycle of poverty, but also exposes them as high risk to more serious issues like child abuse, early marriage, and human trafficking. With 250,000VND (just over 10USD), participate in the challenge from anywhere in the world and at any time during May 4th to May 31st 2020. Walking, running, doing a yoga session, or even doing chores around the house; add up your steps in the month and if you meet your goal, receive a REAL medal. Every step you take is one step closer for these kids to the deserved education that will change their lives. #NoKidLeftBehind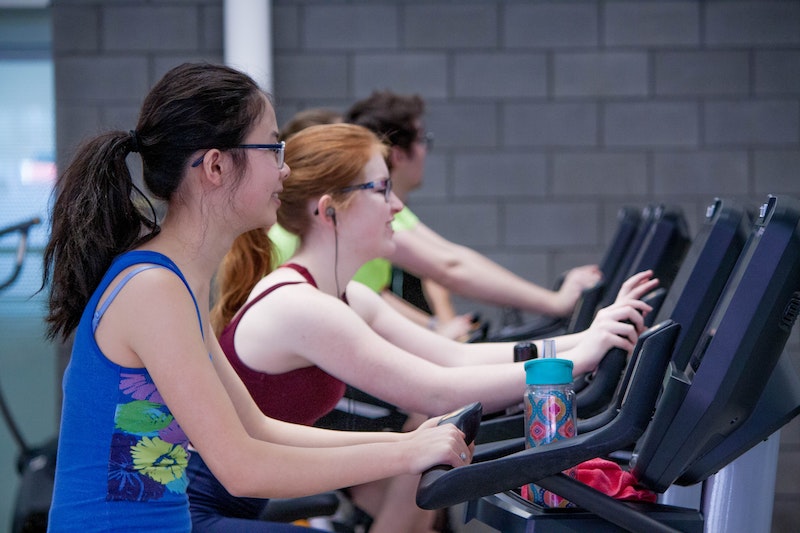 INDIVIDUAL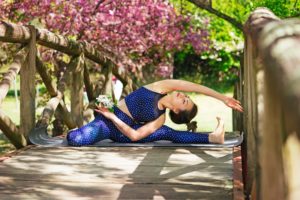 Live steps tracking
Real medal and virtual patch upon completion
Fundraising competition
Health benefits
GROUP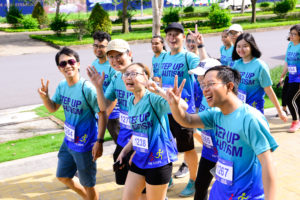 Easy grouping team solution
Live team steps tracking
Fundraising competition within teams
Leaderboard between teams
Medal and virtual patch upon completion
Health benefits
Exclusive Add-on offers for corporates to engage
employees with ONLY US$300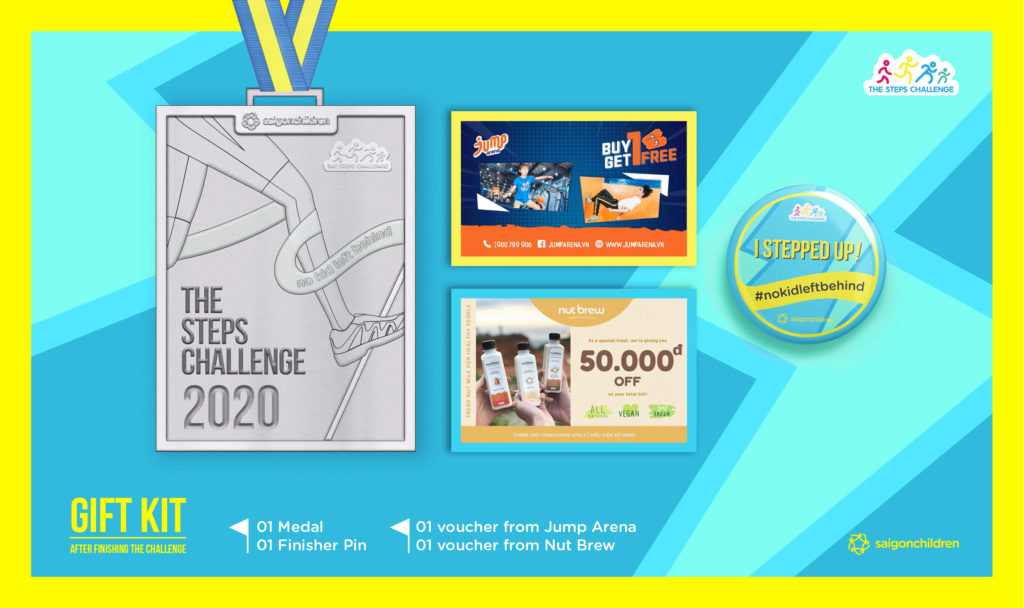 2019 - 700 MILLION VND RAISED
The Steps Challenge 2019 raised more than 700 million VND for kids and recorded almost 200 million steps from participants all over Vietnam. 
Saigon Children's Charity CIO (saigonchildren) is a UK organisation founded in 1992 to help disadvantaged Vietnamese children get an education and a fairer start in life. Saigonchildren works exclusively in Vietnam and is committed to overcoming barriers to education for children, including poverty, geography, knowledge and disability; through four pillar programmes: school building, scholarships, vocational training, and special needs education.
Vocational skills enrolments
Children with disabilities supported
Fundraise for this
WANT TO DO MORE?


Create your page by clicking on the "I want to fundraise" button.

Start reaching out to people close to you through word of mouth or email.

Post on social media.

The top 3 best individual fundraisers, will be awarded with a special prize.